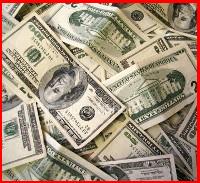 With the popularity of casino games at an all time high, a casino fundraiser is the perfect way to raise cash for your organization or cause. And Joka's Wild is the perfect choice to make your casino fundraiser a success! We've helped a wide range of clients host fun, memorable and profitable casino fundraising events. Our owners are experienced in every aspect of fundraising, so in addition to providing everything you need for the casino aspect of your fundraiser, we can give you expert advice on how to plan, promote, and manage your event.
A Joka's Wild casino fundraiser is easy, fun and profitable.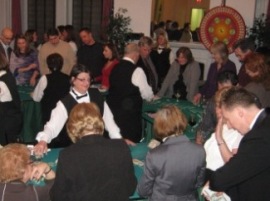 From our Las Vegas-inspired casino tables and equipment, to our outgoing, friendly dealers, a Joka's Wild casino fundraiser delivers the fun and excitement your guests will be talking about for years to come. At a Joka's Wild casino fundraiser, your guests are not playing to win cash — they're playing for a chance to win raffle prizes provided by your organization (either purchased or donated). Each guest receives $1,000 worth of chips at the door. At the end of the night, your guests cash in their chips for raffle tickets, which are then drawn to win prizes.
Our casino fundraiser model has proven profitable time and again for a wide range of organizations.
We'll help you increase your fundraising profits.
♦ When players run out of their original chips, they can rebuy Joka's Wild chips as many times as they want, with 100 percent of the profit going to you. Additional profits!
♣ Hold a 50/50 drawing, and your gambling-loving guests will jump all over the chance to win real cash. Additional profits!
♥ You can provide dealers from your organization; for every dealer you provide, you'll save $100 off of your Joka's Wild casino fundraiser. We'll even train your dealers prior to the party at no extra cost. Additional profits!
♠ In addition to asking for donated prizes, ask local businesses to sponsor a casino table at your event – which will reduce or completely cover your cost per table. Additional profits!